Pain Management Specialist
Dr Giancarlo Camilleri
Pain Management
MBChB, FRCA, FFPMRCA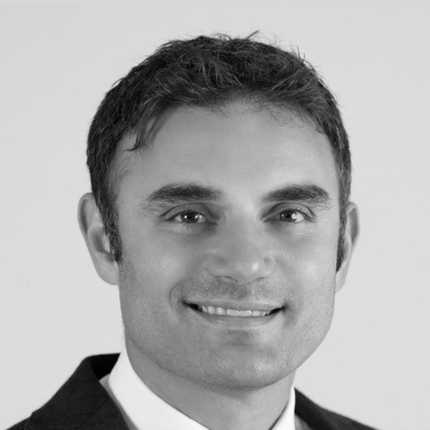 Dr Camilleri is a Consultant Pain Management Specialist with expertise in all aspects of chronic and acute pain.
His specialist interests include the management of back pain, neck pain, chronic spinal pain, sciatica, sacroiliac joint pain or dysfunction, myofascial pain, chronic knee pain, and chronic hip pain.
He works closely with other Specialists such as Spine Surgeons, Neurosurgeons, Neurologists, Rheumatologists, Orthopaedic Surgeons and Physiotherapists.
Conditions leading to back pain treated by Dr Camilleri include disc degeneration; arthritis affecting the spinal facet joints; tear or rupture in disc substance; disc herniation; skeletal irregularities, such as scoliosis (curvature of the spine) or compression fractures of the vertebra.
Dr Camilleri qualified from University Bristol Medical School, going on to complete further Specialist Pain Management Training in London, and completed his anaesthetics and chronic pain training in Oxford, Brighton and London. He is a Consultant in Chronic Pain Management at Ashford and St. Peter's NHS Trust, and is also a committee member of the Acute Pain Specialist Interest Group; a member of the British Pain Society and Royal College of Anaesthetists, and a Fellow of the Faculty of Pain Medicine.
Conditions that Dr Camilleri Treats:
Chronic pain
Back pain
Sciatica
Leg Pain
Lumbar Spondylosis
Disc prolapse
Disc Pain
Spine Pain
Facet Joint Pain
Myofascial pain
Arthritic back, neck, hip, knee and shoulder pain
Neck pain
Cervicogenic headache
Cervical spondylosis
Degeneration or wear and tear of the spine
Location(s)
Prime Health Surrey, Horizon Business Village, No 10 & 11, 1 Brooklands Rd, Weybridge KT13 0TJ