Consultant Cardiologist
Dr Riyaz Kaba
MRCP (UK), MBChB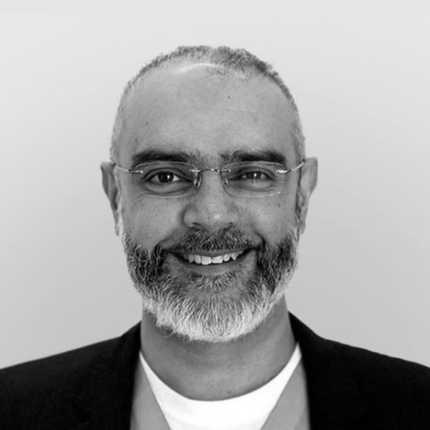 Dr Riyaz Kaba is a senior cardiologist, specialising in the field of Arrhythmias. His NHS practices are at St George's Hospital, London and Ashford & St Peter's Hospital, Surrey.
Riyaz was appointed as a consultant cardiologist over 14 years ago and during this time he was appointed as Director of R&D and Clinical Co-Director for the South-East Research Network. Most recently, he was appointed to two leadership positions in the KSS NIHR research network, as 1) Clinical Lead for Cardiovascular Research and 2) Clinical Lead for Industry Research.
He has a busy clinical practice in cardiology and his specialist interests include arrhythmias and complex pacemakers. Dr Kaba was one of the first operators in the world to implant the state-of-the-art "quadripolar LV lead" for a patient with severe heart failure and his corresponding paper was published in the peer-reviewed journal, PACE.
Despite his busy clinical practice, he has a strong commitment to lead and conduct research. He regularly publishes his various research projects in highly respectable medical journals, including the highly distinguished journal, Nature Genetics, following the discovery of a novel Sodium-channel in the heart with scientists from Imperial College.
Riyaz was awarded an advanced fellowship at the prestigious "Ivy League" institution of Columbia University in Manhattan. Consequently, he has received academic awards including prestigious international awards from America (NASPE/HRS) and Europe (ESC). One of Dr Kaba's current research projects sees him leading a team of experts from St George's Hospital, London, in conducting a world-first large, prospective, randomised trial on an exciting new ablation technique to treat patients with atrial fibrillation & heart failure.
Riyaz has a passion for teaching and education and is a renowned international speaker, trainer and educator. He regularly chairs and presents at international meetings in Cardiac Electrophysiology and is a lecturer and examiner at the University of London.
Location(s)
Prime Health Surrey, Horizon Business Village, No 10 & 11, 1 Brooklands Rd, Weybridge KT13 0TJ