Consultant Hepatologist
Professor Aftab Ala
PhD FRCP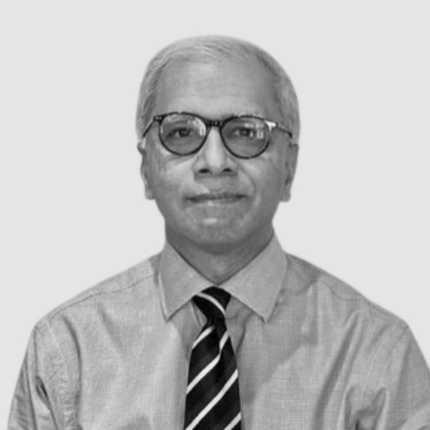 Professor Aftab Ala is an internationally recognised consultant gastroenterologist and hepatologist. He has particular expertise in the assessment and management of liver and gastrointestinal disease using FibroScan, colonoscopy, endoscopy and SIBO, working with key stakeholders including radiology, pathology, surgeons and research and development. His NHS base is at the Royal Surrey NHS Foundation Trust, Guildford and Institute of Liver Studies, King's College Hospital NHS Foundation Trust, London. He brings 30 years' experience in the NHS and 18 years as a Consultant Physician.
Professor Ala is highly qualified, with an MBBS from Charing Cross and Westminster Medical School (Imperial College, London) an MD (United States Medical Licensing Examination) and a PhD in hepatology from University College London, where he won a National Wellcome Trust Research Training fellowship in immune and inflammatory medicine mechanisms linking liver and gut disease. Following specialist training in global centres of excellence at King's and Royal Free Hospitals, he was awarded a Certificate of Completion of Specialist Training (CSST) in gastroenterology and internal medicine and Fellowship of the Royal College of Physicians London.
He undertook further focused training as anadvanced hepatology fellowship to Mount Sinai Hospital in New York from 2003 to 2004, Sheila Sherlock Royal College of Physicians travelling fellowship to Yale School of Medicine, USA, building international expertise and collaborations including rare liver diseases e.g Wilson's disease, chronic liver disease. Professor Ala is Chair of the Gastroenterology and Hepatology, Clinical and Experimental Medicine Department at the University of Surrey and a consultant hepatologist at Royal Surrey and King's College Hospital, London. Professor Ala is the Chair of the British Association for the study of liver disease (BASL) Rare liver disease Special Interest Group
He has written and contributed to over 200 peer-reviewed original medical articles and oral presentations. He supervises PhD and MD students at the University of Surrey and King's College London leading research programmes supported by National (NIHR and UKRI-MRC) and International funding in genetic metabolic liver disease and inequalities of health in which he has an active track record of scientific achievement, leading and running international and national clinical trials, including first in human studies in Gene Therapy.
He is a member of numerous scientific committees in his field, and is the lead for hepatology at the National Institute of Health and Research (NIHR) for Kent, Surrey and Sussex (South East England). Professor Ala is also a previous group member for hepato-pancreatic biliary (HPB) NHS England's South East coast Clinical Reference Group, NICE Guidelines on Hepatitis B, Clinical Advisor to the NHS England and currently British Liver Trust.
Professor Ala is a member of various professional organisations including the Royal College of Physicians London, the British Society of Gastroenterology (BSG) British Association for the Study of the Liver (BASL). He is member of the American Association for the Study of the Liver (AASLD) and the European Association for the Study of the Liver (EASL).
Location(s)
Prime Health Surrey, Horizon Business Village, No 10 & 11, 1 Brooklands Rd, Weybridge KT13 0TJ