Company news
2020; A Year In Review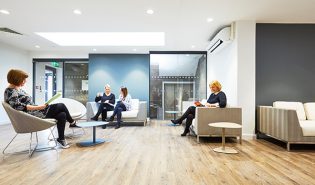 Group Chief Executive of Medical Imaging Partnership, Andrew Lennox, shares his review of 2020.
Across all industries many companies are sharing end of year commentaries, and the language is likely to be similar with phrases like "a year like no other" and "unprecedented" being common. Whilst the focus of many that I have seen is on the impact of the pandemic on trading, but for me that view misses something key. The magical ingredient that is 'our team'.

Even before COVID became part of our lives, our company's year started with that magic. In January we gathered the teams together from all corners of the UK for the first time to determine who we were and the values that we hold as a business. The teams came not just from different geographies, but with different experience and from different companies acquired over the years with seemingly different perspectives – but when we gathered, we saw in each other common threads that over the time together bound us all as one company.

Out of that day came our shared values and mission along with a plan for the future that was to drive us forwards. It was an incredibly powerful way to start the year.

Workstreams were set up covering everything from engagement to quality, patients to technology, with all points in between. With a rejuvenated and united drive across the business and our staff, life continued at its usual frenetic pace into February with our sites busier than ever and the planning for new sites and opportunities pushing forwards… and then we all began to understand that things were set to change as the World faced a global pandemic.

From the initial lockdown in late March, healthcare services saw an immediate dip in activity, but it was clear that there were essential services needed to support health. and those facilities outside of acute NHS trust locations could provide a safe and Covid secure services.

Our team immediately engaged to work out what was possible – and deliver. That mindset with a focus on the possible rather than a focus on the barriers, set the team apart for many. We presented solutions that could take the load off of our NHS colleagues, and so we got to work.

From that point we have seen 28,300 patients in our diagnostic services and at least that again in our private GP and outpatient services.

We have opened up new scanning locations, supported increased GP availability, enabled online consultations, provided testing services in community settings, supported specialist teleradiolgy reporting, and all the time doing so with the highest levels of infection prevention in Covid Green Zone locations with green pathways to give our patients confidence to step outside their doors and attend to their health needs.

This year, our teams have continued to be there providing support when others needed them. Our values could not have had more of a baptism of fire than that which we which have seen, but throughout it all the magic that is our teams has shone through.

You Matter

Part of a Team

Always with Integrity

There for You

Never Letting Go

We know that our services have the power to transform lives and every member of our team knows they play a crucial role in changing lives EVERY. SINGLE. DAY.

This has never been more true.

2020 has been a year like no other but the differentiator for us is that 2020 has proved to be the year when we found out just how magical our team is.