Men's health
Men's Full Health Check | Do I Need a Health Screen?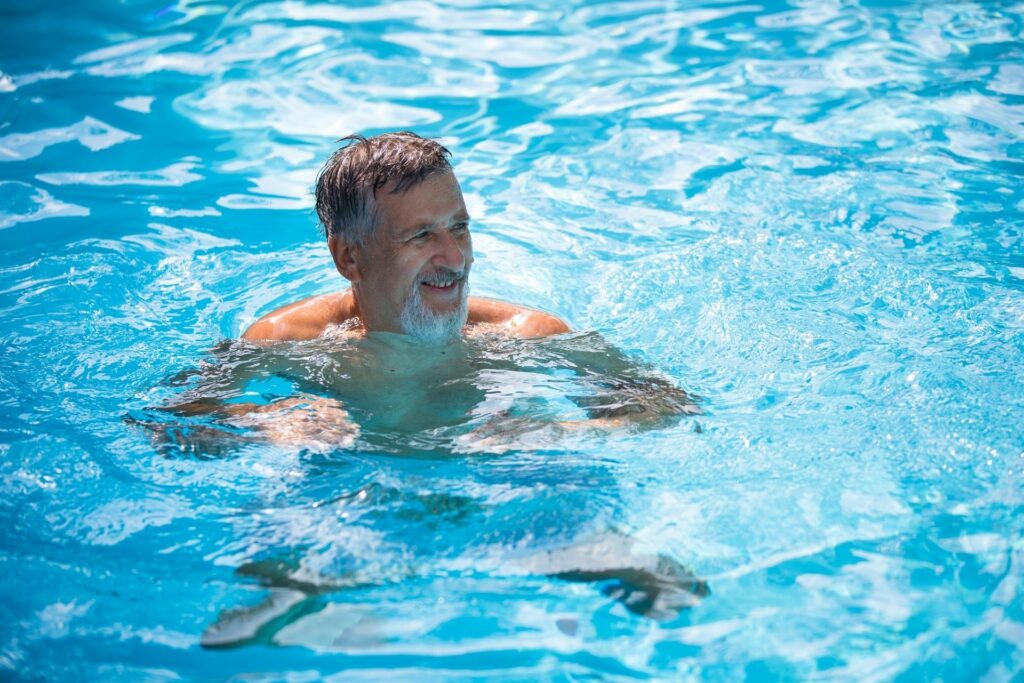 As you age, it's important to prioritise and look after your health. A bit like a car needing a regular MOT, regular health screens are a great way to monitor your health and detect any medical conditions early to allow for early treatment.
What is health screening?
A health screen will give you the information, personalised advice and support you need to help you take control and improve your health. Regular health checks in typically healthy people may help detect underlying conditions or abnormalities. They can also assess your risk for future health issues and offer preventative measures.
An in-depth health check will take into consideration your family history, medical history and any risk factors which may be relevant to you, such as your cardiovascular disease risk.
A general health check will likely include a review of lifestyle factors such as your weight, body mass index (BMI) and activity levels, whether you have high blood pressure, or high cholesterol and eat a healthy diet.
Your doctor will be able to provide expert advice on improving your health and will share a personalised report with test results. If required they will be able to refer you for further tests.
What does a mens full health check involve?
While many components of a health check apply to both men and women, there is a range of conditions and problems that are specific to men. These include testicular cancer and prostate cancer. You may also have concerns about other urological conditions such as erectile dysfunction or kidney problems.
Blood tests as part of a health check
Blood tests are an important factor in the evaluation of your overall health. Abnormalities in your blood can indicate underlying problems such as anaemia, vitamin deficiency, heart disease or cancer.
A detailed review of your blood can also help identify diabetes, hormone imbalances, and much more. For men, in particular, a PSA blood test (Prostate Specific Antigen) is a way of indicating the presence of prostate cancer.
A full blood count measures several components of your blood such as red blood cells, white blood cells and platelets. As part of your health check, your GP may also take blood samples to check your thyroid function, liver function, and kidney function.
When should men start getting health checks?
The NHS offer free health checks for men aged between 40 and 74 years old. This health check will tell you whether you're at higher risk of getting certain health problems, such as heart disease, diabetes, kidney disease and stroke. Your NHS GP will discuss with you how to reduce your risk of these conditions as well as dementia.
If you are on a waiting list for an NHS appointment or simply want to be seen privately for your peace of mind, for a cost, you can choose to have a private health check. A full men's health check is performed by an experienced private GP and can help identify any underlying health problems or areas of improvement.
How often should I get checked?
This can be largely age-dependent. The younger you are, the less likely you will need any medical intervention, although if you are keen to maintain good health, whatever your age, you may want to aim for a full, in-depth health check every few years.
Types of screening tests available
Depending on your age and general well-being, a health check is a useful assessment to understand how healthy you are and to help in the early detection of a range of health conditions. A variety of health checks are available – they may include:
Cholesterol and heart disease screening
Diabetes risk screening
Lifestyle examination and general physical health assessment
Diabetes
Screening tests are a good preventative method for catching the development of diabetes at an early stage. It comes in the form of a blood test to check your blood sugar levels.
The earlier diabetes is diagnosed and addressed, the better it is for you and your general health. Early treatment can reduce your risk of other health problems.
Heart Disease
If you are a man over the age of 40, it is advised that you have a regular vascular risk check to monitor your risk factors for cardiovascular and heart conditions including heart disease.
Prostate cancer screening
A full men's health screen often includes a PSA test and testicular examination. A PSA test may be able to detect prostate cancer in its early stages. A PSA test is a blood test which measures how much prostate-specific antigen is in your blood.
Although PSA tests are not recommended as a routine test by the NHS, if you're experiencing symptoms such as an increased need to urinate (especially at night), straining while urinating or a feeling that your bladder has not fully emptied, it's important not to ignore them as they may be early symptoms of prostate cancer.
If you have a raised PSA level and your test result is of concern to your doctor, you may be referred for a biopsy or an MRI scan for further investigation. An MRI scan of the prostate is painless and less invasive than a biopsy. A scan will identify if you have prostate cancer and can also tell how advanced the cancer is and if it has spread to other parts of the body.
Frequently Asked Questions
What age should a man get his prostate checked?
Although there is currently no national screening programme for prostate cancer in the UK, if you are over 50 and are experiencing worrying urinary symptoms you can request a PSA test through your GP. They may also carry out a prostate examination. If they have concerns with the result of your prostate screening, they may refer you for an MRI scan.
Which tests should be done every year?
Being aware of your general health is important. Monitor your weight and blood pressure and how you feel regularly and if you are experiencing any worrying health symptoms discuss it with your GP.
Your doctor will advise if you require any specific medical tests. For further reassurance, you may want to have a full men's health screen and these can be booked privately.
Conclusion
Regular health screening for men can help in the early detection of several medical conditions and diseases including prostate cancer, diabetes and heart disease.
At Prime Health we offer health screening packages and prostate screening programmes for men. Our highly experienced and friendly GPs are available and ready to help.
Related service(s)